media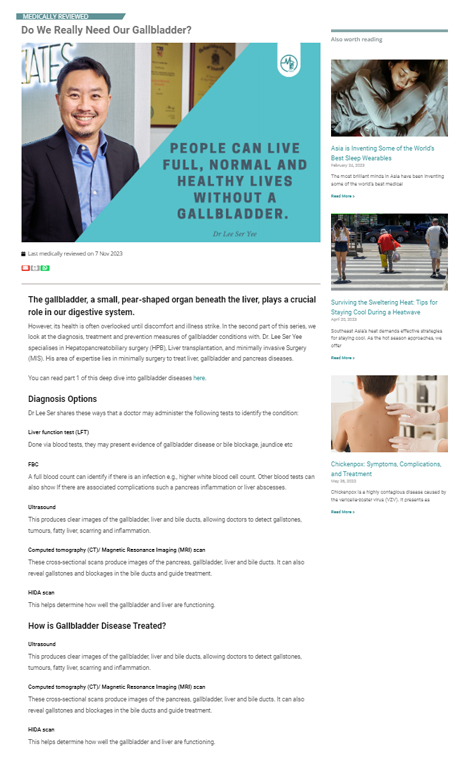 Do We Really Need
Our Gallbladder?
How is Gallbladder Disease Treated?
Patients diagnosed with asymptomatic gallbladder disease or silent gallstones generally do not require treatment, as the condition is benign and usually does not cause significant complications.
view article


Gleneagles Medical Centre
#05-01, 6 Napier Road, Singapore 258499
Tel: 6471 0054 | Fax: 6271 0054
Top
×

Let Us Help You
Need medical advice from Dr Lee or Dr Tan? Leave us a message and we will attend to you within one working day.
Click to WhatsApp us